Discover more from Wanderess | a travel newsletter
Wanderess is a travel newsletter from Unearth Women, sharing women's travel trends, inspiring stories, and more.
Over 3,000 subscribers
Follow these inspiring women in travel for Women's History Month
From EMMY winners to entrepreneurs, these women should be on your radar
In this newsletter: Inspiring women in travel to follow for Women's History Month. With your paid subscriptions we've supported important non-profits, including the Lilith Fund, World Central Kitchen, Refugio Animal Holbox, Womankind, Girls Write Now, Women for Women, Heart of Dinner, and Black Mamas Matter. If you've found your way here but are not yet subscribed, let me help you with that:
---
Every March, we come together to celebrate women and their global impact on history. We look back to the mavens and rebels, the explorers and visionaries who pushed boundaries and shrugged off convention in the name of women's advancement. The fire lit by our predecessors burns bright in today's generation of women who continue to strive for a better tomorrow. Whether launching new companies, winning EMMY awards, or lifting the voices of marginalized communities—these inspiring women in travel are worth a follow.
1. The Champion of Diversity: Evita Robinson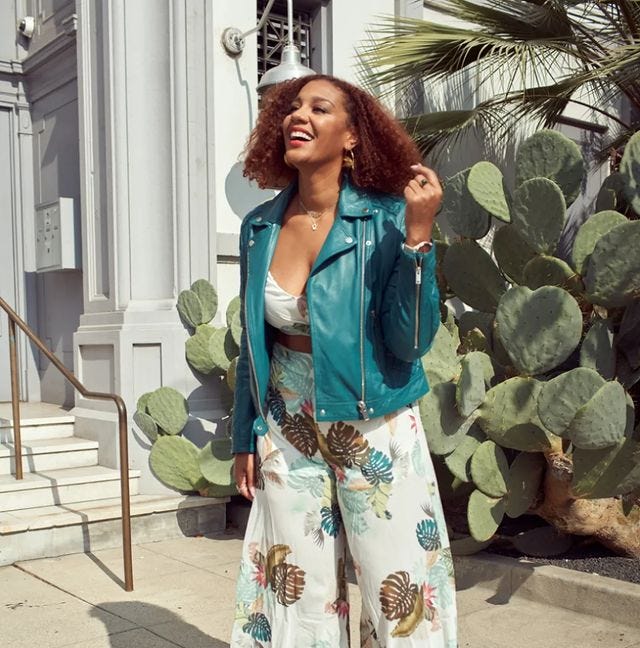 A post shared by Evita Turquoise Robinson (
@evierobbie
)
As the founder of Nomadness Travel Tribe and the creator of Nomadness Fest, Evita Robinson continues to push the travel industry in the direction of diversity and inclusion. Nomadness Travel Tribe is a community of Black and Brown travelers bonded by a passion for seeing the world. Through Nomadness, members are able to attend group trips as well as book tickets to the annual Nomadness Fest (formerly Audacity Fest), which is the first travel conference specifically geared towards the BIPOC community. Whether she's on stage for a TED Talk (a must-watch, if you haven't seen it) or consulting brands on how to capture a more diverse audience—Evita is a powerhouse worth following.
2. The OG Solo Traveler: Brooke Saward
In many ways, I consider Brooke Saward to be the original solo travel blogger. Back when I was first starting out in my career and condemned to a sad cubicle in downtown Manhattan, it was Brooke's blog, World of Wanderlust, that kept popping up on my radar as the definitive solo travel resource. It's an understatement to say Brooke's work inspired my career; it pretty much defined it. Through World of Wanderlust, Brooke was able to form a global network of travelers and show her nearly 550K followers how to shrug off convention and live a life of adventure. Since its inception, Brooke's blog led to other equally impressive endeavors, such as her book published by Penguin Random House Australia and her brick-and-mortar bakeries, Charlie's and the soon-to-open, Brooki. In case you're wondering how exactly Brooke managed to build a successful career and travel blog, you can take her Travel Blogging Masterclass.
3. The Record Breaker: Jessica Nabongo
Jessica Nabongo first came across my radar when we interviewed her about her record-breaking mission to be the first Black woman to visit every country on earth—and record that journey. Since that interview, Jessica has completed her mission and built herself a rapt audience of over 200,000 followers keen to see what she does next. Lucky for them, Jessica continues to shine with the launch of her e-commerce site, The Catch, and an exclusive members-only travel group called the Nabongo List, offering curated travel experiences. Jessica's latest endeavor is a stunning book from National Geographic that captures her journey through over 100 countries in vivid imagery and detail. Pre-order The Catch Me If You Can today!
4. The Accessible Activist: Emma Muldoon
March may be Women's History Month, but it also happens to be Disability Awareness Month. Too often, accessibility is left out of the travel conversation, which is a problem. Enter Emma Muldoon (AKA Simply Emma), who is the woman behind the UK's leading travel and disability blog. Simply Emma focuses on accessible travel and Emma's personal experience of living with Limb-Girdle Muscular Dystrophy. Her blog's mission is to encourage other disabled travelers to venture beyond their hometowns and see the world, while providing them with accessible travel tips, hotel reviews, and activities.
5. The Culinary Goddess: Rani Cheema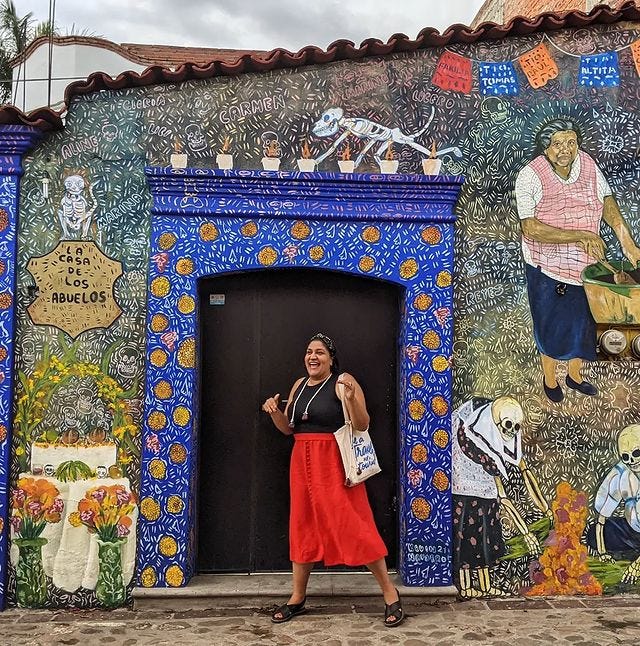 Rani Cheema is the founder of the boutique tour company, Cheema's Travels, where she combines her passion for culinary delights with globetrotting. Whether sipping on Port wine in Portugal or slurping up seafood stew in South Korea, Rani's culinary group trips introduce travelers to local chefs and restauranteurs for a one-of-a-kind experience (and taste) of a culture.
6. The EMMY Winner: Oneika Raymond
Oneika Raymond is a woman who does it all. She's a travel journalist, a media personality, an on-air correspondent for NBC's New York Live TV, host of Travel Channel's Big City, Little Budget, a podcast host of Marriott Bonvoy's About the Journey, and a frequent on-air contributor for outlets like CNN. Her work with New York Live TV even earned her a recent EMMY! Beyond her stellar on-air work, Oneika is the woman behind the blog, Oneika the Traveller, where she continues to inspire and empower BIPOC travelers. In 2018, her blog was named Best Travel Blog by the Society of American Travel Writers. Oneika's colorful aesthetic makes her Instagram a true joy to follow.
7. The Entrepreneur: Kelly Lewis
When it comes to women's travel, Kelly Lewis is basically a household name. This fierce entrepreneur has managed to launch travel guidebooks, a women's tour company, an annual women's travel conference, AND become a new author in the process. The founder of Go! Girl Guides and the recent author of Tell Her She Can't (a book that celebrates women who overcame adversity), Kelly is also the founder of Damesly, which curates women-only luxury trips to places like Jordan, Egypt, and Kenya. In addition, Kelly is the creator of the annual Women's Travel Fest, which celebrates women in the industry and the glass ceilings they shatter. Oh, did I mention Kelly is also a founding member of Unearth Women? Yep, she does it all.
Book clubs, virtual events, and giveaways you won't want to miss
WATCH my recent fireside chat with Beth Santos, where we discussed the strides women have made in the travel industry and what's still on the horizon.
HURRY and enter the Wanderess and Feminist Book Club giveaway, which ends today! One winner will receive a FREE copy of our book, Wanderess!
RSVP to Nomadic Network's upcoming March book club, which will be focused on our book, Wanderess, and discussing women's travel trends and tips.
DON'T MISS the upcoming virtual Latino Travel Fest, which celebrates Latinx voices in the travel space. I'll be one of those voices speaking on the solo travel panel—get your tickets here!
---
e-mail me | find me on twitter | follow me on instagram | send me your feedback